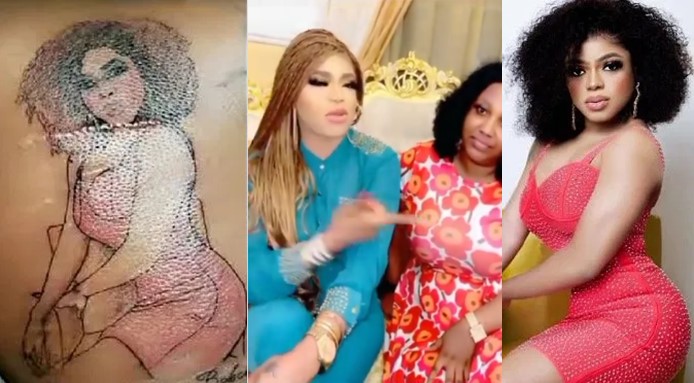 Bobrisky Rewards Fan Who Got Assaulted By Area Boys For Drawing A Tattoo Of Him.
Popular Nigerian crossdresser, Idris Okuneye aka Bobrisky has met a female fan who cried out last week over assault she suffered at the hands of area boys who accosted her for drawing a tattoo of the male barbie.
CorrectNG reported days ago that a lady identified as @official_ewatomigold1, said she was on her way to Ikorodu, Lagos when some guys approached her, tore her cloth and almost beat her up with a belt for drawing Bobrisky.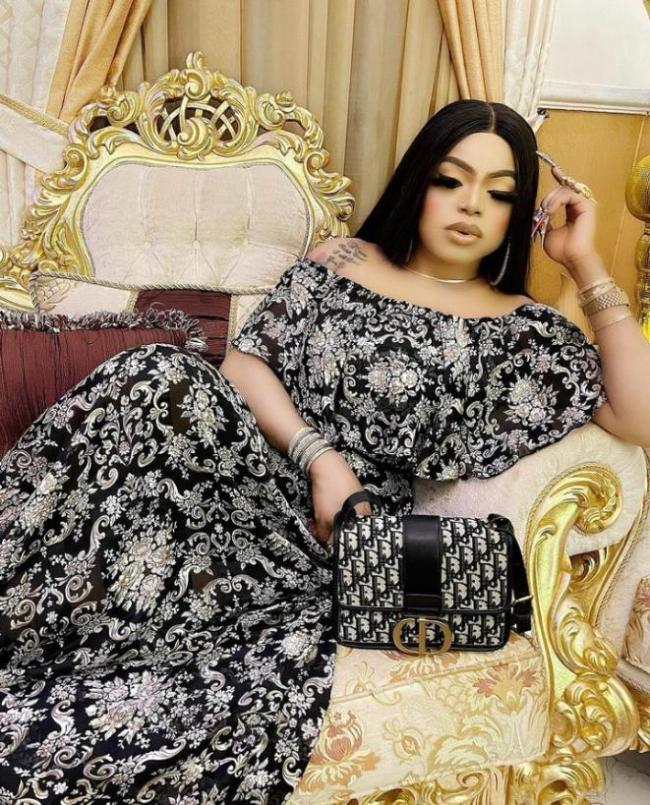 She wrote;
"I didn't want to do this before but I just had to…..Today is d most embarrassing day of my life and can't stop my tears from flowing,Few hrs ago I was on my way to my mum's place in ikorodu and just as I was standing and waiting to get bike,I noticed some guys staring at me but I looked away just for 2 of dem to approach me and asked if I was the shameless lady that has a tattoo of @bobrisky222 on my back"in yoruba language" at that point I was walking back to the street and dey came after me and tore my top,while trying to stop me and almost striped me naked,dey called me lots of names and one of dem remove he's belt and as he was about to hit me with it,some passby intervene and d guys ran away"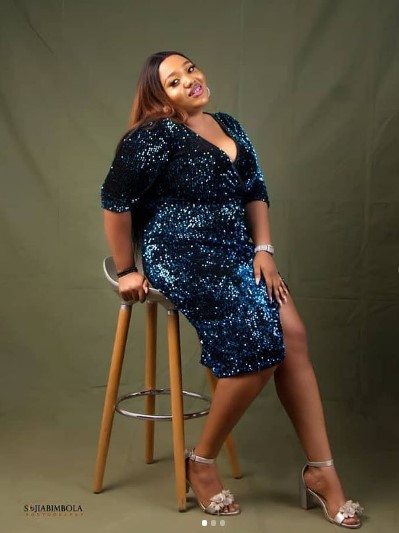 obrisky has now met the lady and rewarded her with bundles of cash.
READ ALSO: Nigerian Lady Claims Don Jazzy Is Her Destined Husband, She Is Preserving Her Virginity For Him
Sharing a video, Ewatomigold wrote;
I love you @bobrisky222 and thanks for loving me back ….keep shinning my lady.""Finally met with my lady @bobrisky222 a woman with the golden 
… Right now am speechless and dunno words to use to show my appreciation