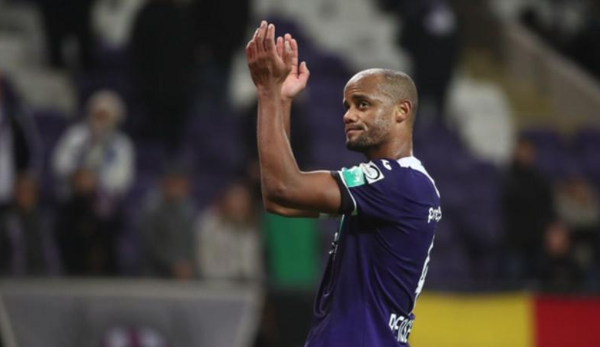 According to a report in Belgium, Vincent Kompany has retires from football to become Anderlecht's fulltime manager.
The 34-year-old former Manchester City skipper will immediately take over as first-team head coach on a four-year contract.
Kompany takes over from Frank Vercauteren after he had endured a frosty relationship with the Premier League winner.
"I want to fully commit to my role as a coach and need 100% of my time and focus for it. That's why I'm quitting as a football player," Kompany said in a club statement.
"I want to stay with the club for at least 4 seasons and prove that Anderlecht can play a modern style of football, with results."
Defender spent 11 years with Manchester City, eight of them as captain of the club, before joining Anderlecht boyhood club in 2019.
As a player, he won the Belgian First Division twice, before picking up four Premier League titles, two FA Cups and four Carabao Cups in England.
He won 89 caps for his national team with four goals to his name with
Kompany played just 15 of Anderlecht's 29 league games last season in a season cut short due to coronavirus.
The Premier League winner will take charge of Anderlecht for the first time against Mouscron on Sunday.