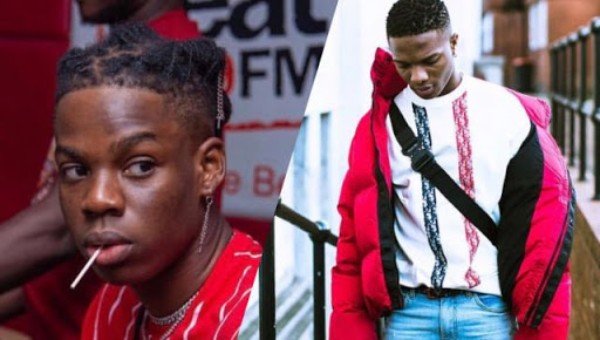 Rema, Mavin act, has revealed that Starboy, Wizkid is a legend that inspires him and his generation.
The "Beamer" singer made some about his love life, songs, and upcoming fa in a recent question-and – answer session with the ravers via his Instagram account. When asked if the singer had a girlfriend before, he gave an affirmative answer explaining that his ex did not deserve him.
Speaking on whether or not Wizkid affected him, Rema said he considered the "Joro" singer a legend and went on to talk about how legends motivated his generation and how he plans to do the same with the next generation to maintain his legacy as well.