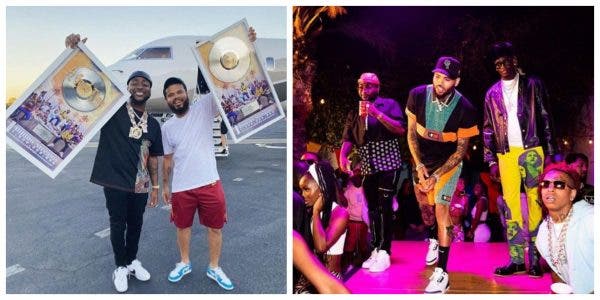 Several videos posted on social media showed the moment the celebrities had fun at various locations around the United States.
One of the videos showed moment He received his plaque in company of his manager, Asa Asika and another video showed moment he went partying with Chris Brown.
Chris Brown took to his Instagram page and post a photo of him and Davido as they partied last night.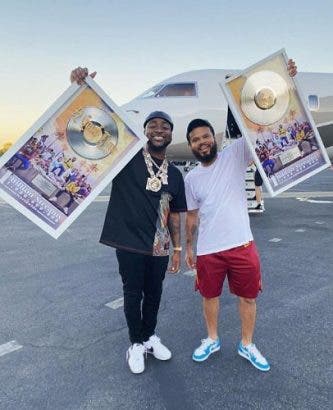 Sometimes a clip caught when Young Thug asked Davido, "Bro I heard you have a billion streams …?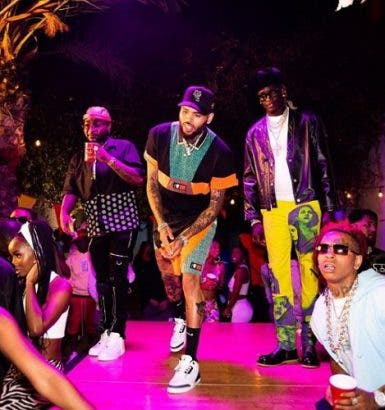 A research on Davido's manager, the instagram reports from Asa Asika also confirmed that all of the fun was going down in Los Angeles, California.