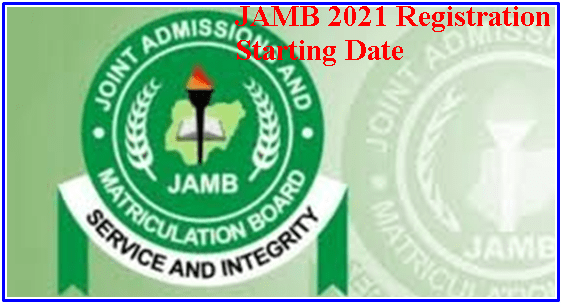 JAMB Postpones 2021 UTME Mock Examination And Announce New Date.
Going by the information earlier provided by JAMB, the mock examination for 2021 prospective UTME candidates will hold May 20th, 2021.
According to JAMB, the Mock Exam is totally optional and you can choose NOT to write it.
If you would like to take the JAMB UTME Mock Exam, then you will need to indicate this while you register for the 2021 JAMB UTME.
After you have indicated your interest to take the UTME Mock Exam, You will have to wait until you have received a message to tell you what centre you will write the UTME Mock Exam.
You will also need to make a payment of N700 to the CBT centre, in order for you to take the UTME Mock Exam.
The purpose of the mock exam is to ascertain the readiness of JAMB's system for the exam and help candidates especially those not familiar with CBT to get themselves acquainted with it.
Candidates should disregard the rumour that that marks from the mock examination would be added to scores obtained in the main examination as this is not true.
The purpose of the Mock examination is to give candidates an idea of what the actual UTME will look like.
The 2021 UTME mock exam earlier scheduled to hold April 30th by the Joint Admission and Matriculation Board (JAMB) has been postponed.
This was contained in a statement signed by the head of Public Affairs and Protocol Unit, Fabian Benjamin.
Nevertheless, the change would not affect the deadline for the registration and the date for the main exam.
The registration deadline remains May 15th, 2021 and the main exam holds June 5th to June 19th, 2021.
However, the Board has noted with concern that some candidates in trying to generate their profiles are sending their details wrongly to 55019."
JAMB, which conducts entrance examinations into Nigeria's tertiary institutions, said the right process is to send the word "NIN" followed by a space and the eleven digits NIN number to 55019, to generate their profiles.
"Any other process is wrong and would not generate the profile code for the candidate. It is also necessary for the candidate to know that only the SIM that is linked to his/her NIN can be used to send the NIN to 55019," the statement added.