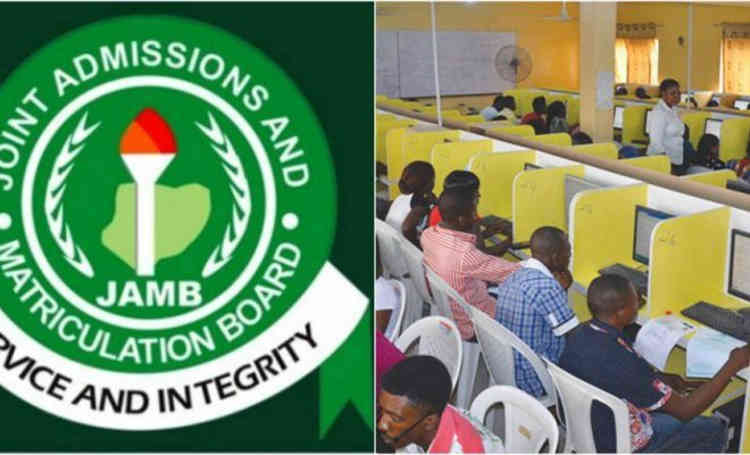 JAMB Registration Date: The Joint Admissions and Matriculation Board (JAMB) has just announced that registration will commence immediately. JAMB Resolves NIN Integration Issues And Resumes 2021 UTME/DE Registration Immediately.
As the technical glitch associated with the integration of NIN into the registration process has now been resolved.
Remember that registration was put on hold after NIN challenges were spotted on 8th April, 2021. JAMB Resolves NIN Integration Issues
Candidates can continue to prepare for their exams slated to begin as from 5th June, 2021. Do not forget to get our JAMB CBT Mobile App for android phones or the JAMB CBT Software for Computer systems. Both contain over 60,000 JAMB past questions and answers to help get you ready for the exam.
Although JAMB has admitted that a few candidates have successfully registered for the 2021 UTME after the resolution of the glitch, candidates are advised to wait until the official registration advertisement and documents are released by JAMB. With fingers crossed, we expect the official publication to be made on Monday, 12th April, 2021. In the meantime, keep preparing for your exams.
---
Earlier: JAMB Postpones 2021 UTME/DE Registration Over NIN Integration Challenge
The registration for the 2021 Unified Tertiary Matriculation Examination (UTME) and Direct Entry (DE) earlier scheduled to commence today, 8th April 2021 has been postponed. This was contained in a statement by JAMB's Head of Media and Protocol, Dr. Fabian Benjamin.
He stated that the development was caused by some unforeseen circumstances occasioned by the board's determined effort to have a NIN integration.
According to him, the Board didn't place the 2021 UTME/DE registration advertorial as it was yet to complete the process of a smooth pin vending and candidate access to the registration app for the 2021 UTME/DE.
He added that the challenge is being resolved and once that is done, all processes shall commence. Candidates are therefore requested to exercise some patience. "The process shall be up and running shortly for our advertisement to be rollout so that candidates can begin the creation of profile.
---
Earlier: JAMB to Begin Sales of 2021 UTME/DE Forms on April 8th, Exam Begins June 5th
The Joint Admissions and Matriculation Board (JAMB) has disclosed that the registration for the 2021 Unified Tertiary Matriculation Examination (UTME), and sale of forms, begins on 8th April, 2021. The board also announced that the 2021 UTME exam begins 5th June, 2021. Please note that there will be no extension of time for the sale of the UTME/DE application documents, as registration closes 15th May, 2021. See full timetable, mock exam, cost and what you should do next below.
In line with the released timetable for the 2021 UTME, JAMB confirmed that the 2021 UTME main exam will begin on 5th June, 2021 and it will run until 19th June, 2021. For the successful conduct of both registration and exam, JAMB had earlier released the Official list of approved JAMB CBT centres for 2021 UTME/DE registration. There are over 700 CBT centres for you to choose from. You are hereby advised to select a centre that will be convenient for you throughout the entire process.
We, therefore, advise candidates to start preparing for their exams using the JAMB CBT computer softwares and JAMB CBT mobile app.
JAMB Registration Cost:
The cost of registration remains N3,500 and an additional N500 for the mandatory purchase of reading texts for the candidates will also apply. The actual text to be used for the 2021 UTME will be announced when registration begins on 8th April.
JAMB Mock Exam:
The Mock examination will be held on Friday, 30th April for those who indicate interest and are registered before 24th April.
NIN: Before you begin your application for the 2021 UTME, you will be required to supply your National Identification Number (NIN). This means getting your NIN is mandatory if you intend to write the 2021 UTME. If you're yet to get your NIN, please follow this link to the: NIN Application Guidelines
What to do next: Full information regarding how to actually fill the 2021 JAMB registration forms will be provided to you immediately the 2021 UTME registration begins on 8th April, 2021. Until then, please see guidelines on; What to do while waiting for the commencement of JAMB UTME 2021 registration
Summary of JAMB Timetable:
JAMB 2021 UTME Registration Begins: 8th April, 2021
JAMB 2021 UTME Registration Closes: 15th May, 2021
JAMB Mock Exam Holds: 30th April, 2021
JAMB Main UTME Exam Begins: 5th June, 2021
Meanwhile, we advised candidates to begin preparing for their JAMB, if they haven't started already.
So, with no further ado, you can check the JAMB Brochure for various courses and faculties, the JAMB Syllabus for the various subjects, study JAMB Past Questions and Answers or simply start to Practice JAMB CBT for 2021 Exam for Free.
About JAMB
Joint Admissions and Matriculations Board (JAMB) is a renowned Nigerian entrance examination board for tertiary-level institutions. The board conducts entrance examinations for prospective undergraduates into Nigerian universities. The board is charged with the responsibility to administer similar examinations for applicants to Ni23rian public and private monotechnics, polytechnics, and colleges of educations.
The Joint Admissions and Matriculation Board was established by an Act of 1978, subsequently amended in 1989 and 1993. By the virtue of the Act, the Board is empowered to be responsible for the:
general control over the conduct of matriculation examinations into all Universities, Monotechnics, Polytechnics and Colleges of Education;
appointment of examiners, moderators, invigilators, members of the subject panels and committees and other persons with respect to matriculation examinations;
placement of suitably qualified candidates in the tertiary institutions in collaboration with those institutions.
In furtherance of these functions, the Board conducts a matriculation examination for candidates seeking admissions to tertiary institutions within the country. This examination is known as the Unified Tertiary Matriculation Examination (UTME).
Eligibility for the Examination
Those eligible to sit the UTME are holders or prospective holders (those awaiting results) of the following qualifications or their equivalents:
the West African School Certificate (WASC)
the Senior Secondary School Certificate (SSCE)
the National Technical Certificate or the National Business Certificate (NTC/NBC)
Teachers' Grade II Certificate
Candidates who have sat or are scheduled to sit for examinations in any of these qualifications in the year of application may also sit for the UTME.
Structure of the Examination
The UTME is conducted once a year in the computer based test mode. The test is a two-hour multiple-choice in four subjects, with a compulsory paper, the Use of English and three other subjects of a candidate's choice. Prospective candidates are advised to seek the advice of their teachers, parents/guardians or career counselors in their choice of elective subjects for the UTME. Candidates are encouraged to visit the CBT practice test platform to familiarize themselves with features of the computer-based test at no extra cost.
Admission Requirements
Prospective candidates for the UTME are to note that for them to secure admissions into tertiary education programme, they have to:
attain an appreciable standard of pass in the UTME in the relevant subjects;
have credit passes in five relevant subjects in the appropriate WAEC/NECO SSCE/Teachers' Grade II examination.
The credit/merit passes in question should be attained at not more than two sittings. Normally, credit passes Mathematics and English Language are required for all tertiary education courses except where it is stated other wise.
In addition to the general entry requirements specified above, candidates must meet any other specific entry.
Candidates are therefore advised to consult the appropriate sections of the UTME/DE brochure for information about the specific entry requirements for different programmes.
It is also important to note that admissions are subject to general guidelines enunciated from time to time by the proprietors of higher educational institutions. Such guidelines may set out admissions quotas or implementation principles which the Board and the institutions are expected to uphold.
Beware of Examination Malpractice
Increasingly, candidates, examination officials and other persons are yielding to the temptation to cheat in examinations. Cheating (or aiding or abetting cheating) in examinations is criminal act punishable in law.
The Examination, Malpractices Decree 1999 provides penalties for persons convicted of examination malpractice. JAMB Resolves NIN Integration Issues
Punishment provided include imprisonment for 3-5 years or a fine of ₦50,000 or more, or both prison sentence and fine.
By provision of the decree, the following are considered criminal acts:
Cheating, use of electronic device, impersonation, collusion with others with the intent to cheat or secure unfair advantage for self or for another, disturbance at examinations, misconduct in the course of an examination, failure to obey lawful orders of supervisors, proctors or agents of the examination body, forgery of result notification, breach of duty, conspiracy, aiding, multiple application, etc.