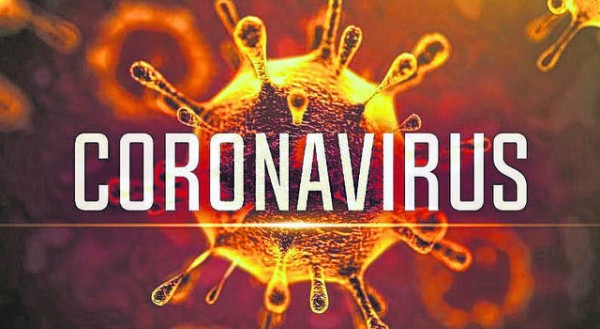 Nigeria has reported 338 new coronavirus cases taking the country's overall number of confirmed infections to 5,959. On Sunday the Nigeria Centre for Disease Control confirmed this.
Newsmen say six patients in Nigeria have died from coronavirus-related complications over the last 24 hours.
Data obtained from the NCDC's website showed that there are no fewer than 4,183 active cases of COVID-19 in Nigeria.
The centre said, "On the 17th of May 2020, 338 new confirmed cases and 6 deaths were recorded in Nigeria.
"No new state has reported a case in the last 24 hours.
"To date, 5959 cases have been reported, 1594 cases have been discharged, and 182 deaths in 34 states and the Federal Capital Territory have been registered.
"The 338 new cases are reported from 18 states- Lagos(177), Kano(64), FCT(21), Rivers(16), Plateau(14), Oyo(11), Katsina(9), Jigawa(4), Kaduna(4), Abia(3), Bauchi(3), Borno(3),Gombe(2), Akwa Ibom(2), Delta(2), Ondo(1), Kebbi(1), Sokoto(1)."
A further breakdown of the data revealed that on Sunday 122 COVID-19 patients were recovered and discharged throughout the region.
It also revealed that 26 per cent of sick citizens in Nigeria have healed from the virus while 3 per cent have died.
| States Affected | No. of Cases (Lab Confirmed) | No. of Cases (on admission) | No. Discharged | No. of Deaths |
| --- | --- | --- | --- | --- |
| Lagos | 2,550 | 1,958 | 556 | 36 |
| Kano | 825 | 678 | 111 | 36 |
| FCT | 418 | 303 | 108 | 7 |
| Katsina | 248 | 207 | 29 | 12 |
| Bauchi | 215 | 143 | 69 | 3 |
| Borno | 215 | 111 | 81 | 23 |
| Jigawa | 201 | 130 | 68 | 3 |
| Ogun | 145 | 73 | 67 | 5 |
| Kaduna | 142 | 84 | 55 | 3 |
| Gombe | 126 | 34 | 90 | 2 |
| Oyo | 118 | 67 | 47 | 4 |
| Sokoto | 113 | 34 | 66 | 13 |
| Edo | 95 | 55 | 35 | 5 |
| Zamfara | 74 | 35 | 34 | 5 |
| Kwara | 58 | 45 | 12 | 1 |
| Rivers | 51 | 27 | 21 | 3 |
| Osun | 42 | 7 | 31 | 4 |
| Plateau | 35 | 24 | 10 | 1 |
| Yobe | 32 | 28 | 3 | 1 |
| Kebbi | 32 | 11 | 17 | 4 |
| Nasarawa | 31 | 25 | 5 | 1 |
| Delta | 27 | 10 | 12 | 5 |
| Niger | 22 | 16 | 5 | 1 |
| Adamawa | 21 | 10 | 11 | 0 |
| Ondo | 20 | 6 | 13 | 1 |
| Ekiti | 19 | 5 | 13 | 1 |
| Akwa Ibom | 18 | 4 | 12 | 2 |
| Taraba | 17 | 16 | 1 | 0 |
| Enugu | 12 | 10 | 2 | 0 |
| Ebonyi | 9 | 8 | 1 | 0 |
| Imo | 7 | 5 | 2 | 0 |
| Bayelsa | 6 | 1 | 5 | 0 |
| Anambra | 5 | 4 | 1 | 0 |
| Benue | 5 | 5 | 0 | 0 |
| Abia | 5 | 4 | 1 | 0 |