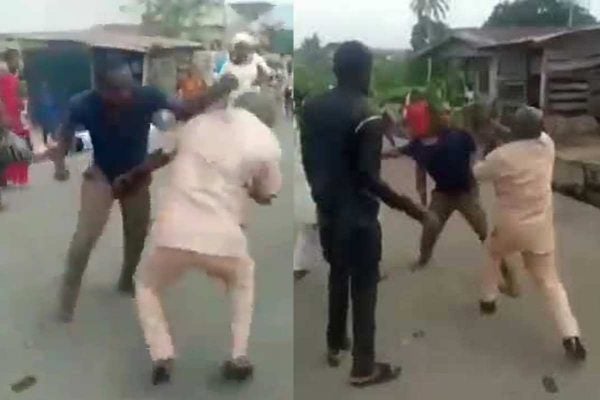 Both men can be seen throwing punches at each other in public in a video shared online, despite the presence of a large crowd.
As the crowd began to rise and spectators gathered in numbers, the men did not make any attempt to end the fight, not even after they were threatened with posting their video on Facebook.
One could tell the pair were fighting over a woman, according to the background voices, as people taunted them to continue.
Two men filmed fighting over a woman. pic.twitter.com/RsArLiKW8s

— Laila Ijeoma | Lailasnews.com (@LailaIjeoma) May 15, 2020