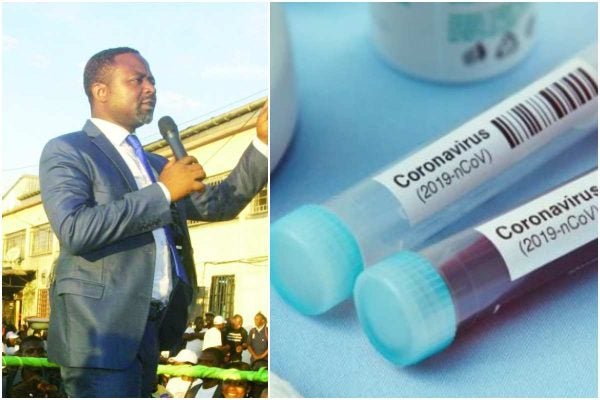 Pastor Frankline Ndifor, a popular Cameroonian pastor, has died from the virus after saying he could cure someone infected with coronavirus.
Pastor Frankline Ndifor was also a presidential nominee at the presidential election in the world in 2018, laid hands and prayed for the recovery of several Coronavirus patients who appeared at the premises of his Kingship International Ministry Church.
According to Dr Gaelle Nnanga, the Pastor Frankline Ndifor died less than 10 minutes after receiving treatment, though he began showing symptoms for less than a week before treatment.
Shortly after Pastor Frankline Ndifor died, his supporters blocked entrance to his home in the capital city of Douala for eight hours, as police had to be deployed so as to allow his body to be buried.
Pastor Frankline Ndifor supporters said the shepherd was with God on a spiritual trip and he could not be buried. They allegedly sung and prayed all weekend for his resurrection.
However after security operatives gained entrance into the late Pastor Frankline Ndifor's apartment, his corpse was retrieved and buried in front of his residence by officials of Cameroon's COVID-19 response team.
One of the late Pastor's followers, Rigobert Che said;
"This is a pastor that has been laying hands [on the sick] and claiming that he cures COVID-19.
"If you, the person that claims that you are curing COVID-19, you are dead, what about the fellow people that were affected by the COVID-19? Now that he is dead, I do not know how the people that he was laying hands on will be healed."
Health authorities are also telling all those who have come in touch with the minister to return to hospitals for COVID-19 testing.