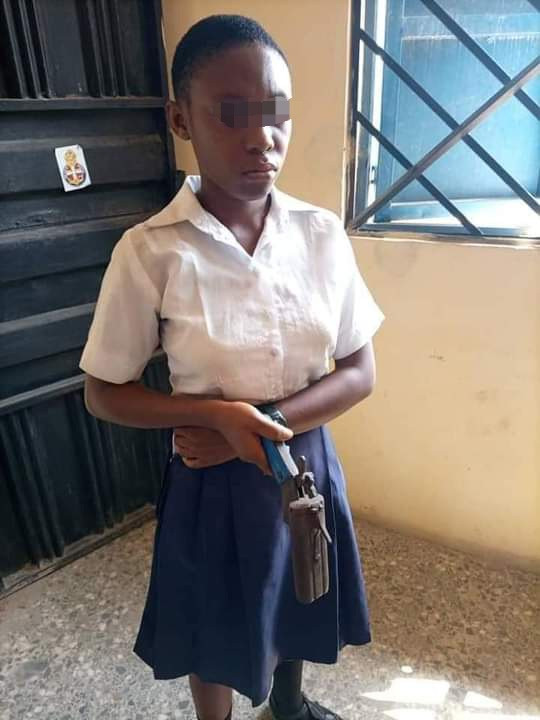 Secondary School Student Went To School With Gun To Shot A Teacher Who Asked Her To Cut Her Coloured Hair.
A secondary school student was caught in school with a local gun she allegedly planned to use in shooting her teacher.
READ ALSO: Corps Members Tested Positive For COVID-19
The girl, a student of Government Secondary School in Ikot Ewa, Cross River State, was asked by a teacher to cut her coloured hair and she was allegedly angered by this.
Subsequently,  she arrived at school with a gun.
Upon nabbing her with the weapon, soldiers were invited as seen in photos.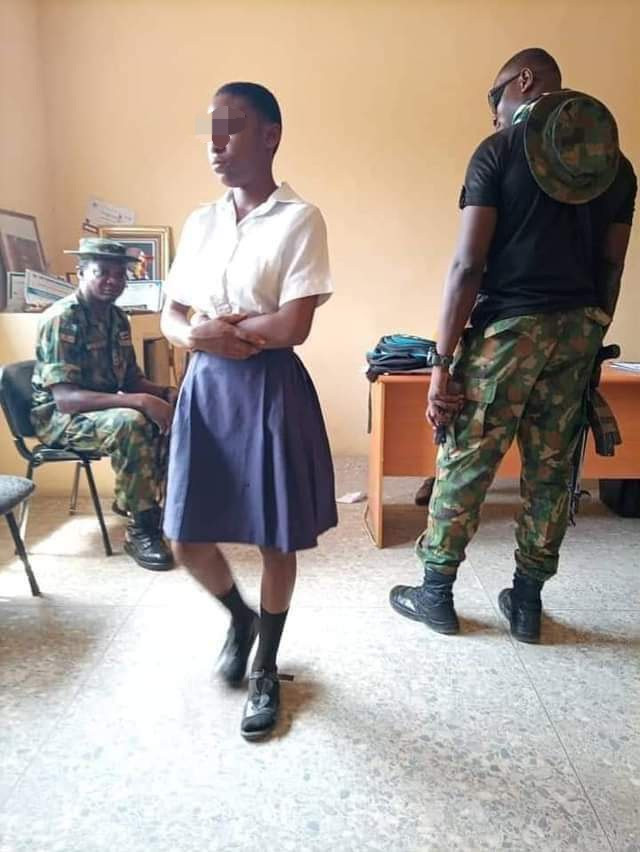 A man identified as Samson Idowu Alaba shared the story via his Twitter account.