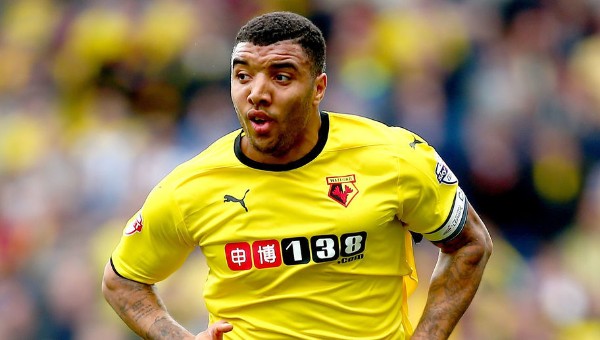 Watford Captain Troy Deeney claims he will not return to training because he is fearful of the coronavirus pandemic for the safety of his children.
Captain Troy Deeney doesn't want to put "more danger" on his baby, who has had breathing difficulties, and has raised concerns about the increased risk to black , Asian and ethnic minority (BAME) players.
"We're due back in this week, I've said I'm not going in," Deeney, 31, said.
Watford is not due to train on Tuesday and Deeney 's stance is understood to have no problem with the club.
Manager Nigel Pearson expressed his own concerns about the situation in a weekend interview with the Times and said he would not insist on the players reporting for training.
Talking on the Talk YouTube series with Eddie Hearn and Tony Bellew, Deeney added:
"It only takes one person to get infected within the group and I don't want to be bringing that home.
"My son is only five months old, he had breathing difficulties, so I don't want to come home to put him in more danger."