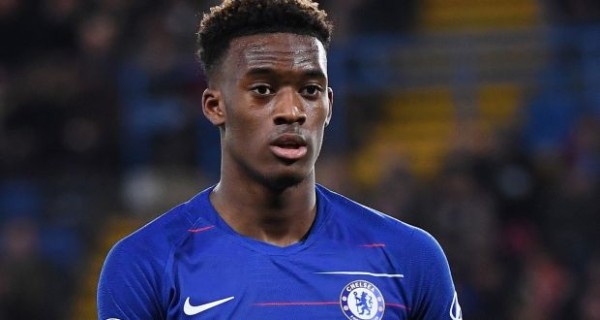 Chelsea football player Callum Hudson-Odoi was charged for breaching the quarantine on coronavirus with a woman who, despite becoming unwell, called for Ambulance at 4 am.
Hudson-Odoi, who tested Covid-19 positive in March, has met the model online and welcomed her to his penthouse, seemingly telling her to wear lingerie, according to sources.
The 19-year-old Chelsea winger was reportedly taken into custody and the woman, who had paid a visit to his flat earlier on Saturday evening, was taken to hospital by ambulance.
A Metropolitan Police spokesman confirmed that an arrest had been made at Hudson-Odoi's west London apartment after they were called shortly before 4am.
The Sun quote a neighbour saying the model arrived at the building at about 8pm on Saturday, saying she 'looking like the sort of girl you'd see on Love Island.
But police and an ambulance were called to the property later, allegedly after a 'row' broke out between them.