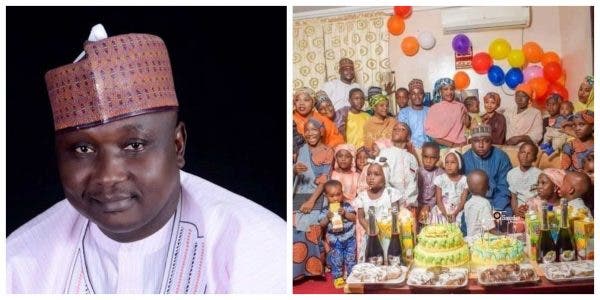 A photograph of the majority leader of the House of Representatives, Hon Alhassan Ado-Doguwa, A Lawmaker who has 4 wives & 27 children, has emerged online.
If you recall, Ado-Doguwa made news in January this year when he attended his swearing-in into the lower chambers accompanied by his four wives while boasting of being powerful by having 27 children.
He was being sworn in as the majority leader, and said he would like to present the four wives to the lawmakers.
The lawmaker who represents Doguwa/Tudun Wada federal constituency of Kano state, says he hopes to have more.
"Mr. Speaker, I would like to let you know that with me today here, are my four respected wives," he said, before requesting all four to stand up to the cheering of his colleagues.
"Mr Speaker, these four wives you have seen have produced 27 kids for me, and I am still counting. I am still counting." he said at the time.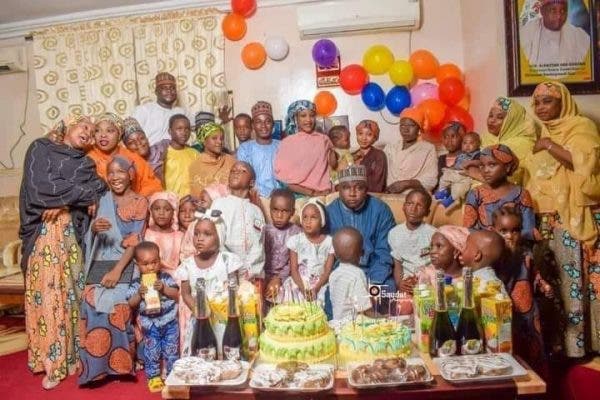 He told media in the House of Representatives that his 86-year-old father left behind 40 children, including a 4-year-old.
Muhammad Sanusi II, emir of Kano once said the predominant culture of marrying more than one wife by Nigerians in the north is the major cause of poverty in the region.
"There are people who cannot afford to feed one wife but are ready to marry three wives and have more children than they can feed, talk less of paying for their school fees," he had said.