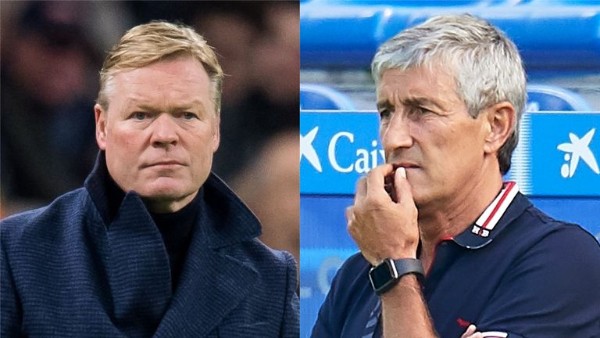 The Spanish Football Club, FC Barcelona has formally announced that Quique Setien is no longer their first-team coach, adding it will be naming her new coach as soon as possible.
Todaysloaded News understands that the decision came after a crushing 8-2 loss for Bayern Munich, a German professional football team. Setien who only joined Camp Nou as the Spanish club's first coach in January 2020 has now been fired after he was unable to deliver a victory for the Catalans against Munich in their quarter-final Champions League clash.
The overhaul of the club's first squad will be confirmed after agreement between the club 's current technical director and the new coach, according to a statement monitored by Todaysloaded News on the club's official website.
It stated further that the identity of the new coach will be unveiled in a few days from now.
The statement reads; "The Board of Directors have agreed that Quique Setién is no longer the first-team coach. This is the first decision within a wider restructuring of the first team which will be agreed between the current technical secretary and the new coach, who will be announced in the coming days."
The statement added, "Quique Setién came to Barça as a coach on 13 January of this year. During his seven months in charge the Cantabrian coached the first team in 25 matches: 19 in the league, three in the Champions League and three in the Copa del Rey."
However, a report by SkySports has alleged that Holland manager, Ronald Koeman is expected to replace Setien as Barcelona's first-team coach.