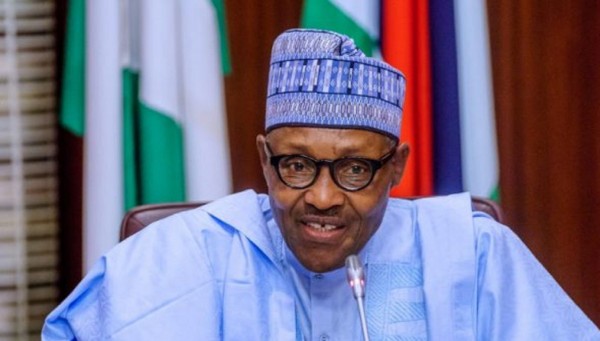 Buhari On Fuel Price. President Muhammadu Buhari maintained that his decision to raise the country's tariff hike would not be reversed, as it would have detrimental repercussions if the government were to subsidize the fuel and electricity prices.
Buhari announced this on Monday, September 7 , 2020, at the State House Conference Centre, Abuja, at the First Year Ministerial Performance Assessment Retreat.
He said unfortunately, government could not revert to its decision to deregulate the petroleum sector and allow the international demand and supply powers to determine the Premium Motor Spirit prices.
The president, who was represented by Vice President Yemi Osinbajo, said the COVID-19 pandemic, had led to a severe downturn in the funds available to finance its budget and had severely hampered government's capacity to deliver.
He added that one of the steps taken at the beginning of the crisis in March when oil prices collapsed at the height of the global lockdown, was the deregulation of the price of premium motor spirit (PMS) such that the benefit of lower prices at that time was passed to consumers. "This was welcome by all and sundry.
The effect of deregulation though is that PMS prices will change with changes in global oil prices. Buhari On Fuel Price
"This means very regrettably that we would see some rises in PMS prices as oil prices rebound. This is what has now happened. As global prices increase, it meant that petrol prices will also increase locally, "he said.
According to Buhari, if government could even try to go back to the business of setting or subsidizing PMS prices there were some negative implications. He also reported that the federal government invested about N1.7 trillion on supplementing shortfalls in the electricity tariff in a bid to keep the sector alive.
The President explained that the problems associated with the power sector privatization exercise informed the decision of government to keep supporting the largely privatised electricity industry.
The president said those who got less than 12 hours supply, or the Band D and E Customers must be maintained on lifeline tariffs, meaning that they would experience no increase, stressing that this is the largest group of customers.
He explained that government had also taken notice of the complaints about arbitrary estimated billing.
Naija News recalls that the recent fuel price increase on   2, 2020, following the removal of subsidy on petrol in Nigeria, has continued to generate outrage among stakeholders.
Femi Falana a well respected human right activist in his reaction in a recent article called the decision a deliberate effort to exploit the season.
Speaking via a recent article the respected lawyer also accused the president Muhammadu Buhari of deceiving the public.
Falana stated that only President Buhari is empowered by law to fix fuel Price.