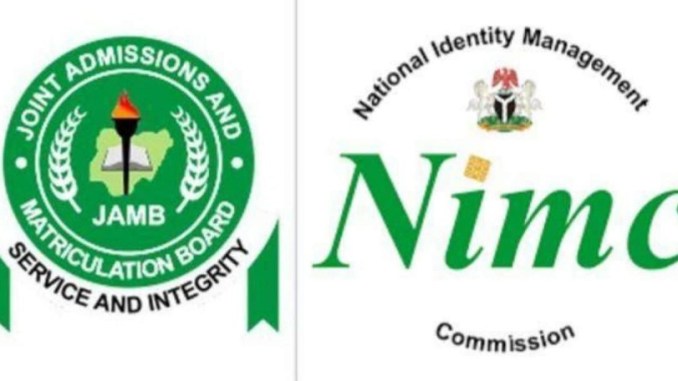 NIN is compulsory for JAMB UTME registration, FG confirms, The Federal Government has highlighted that it is compulsory necessity for UTME registration to use the National Identification Number (NIN). This was made clear in Abuja during the 2020 Ministerial press briefing by the Minister of Education, Malam Adamu Adamu.
He directed the Joint Admissions and Matriculation Board (JAMB), to work out modalities with the National Identity Management Commission (NIMC) for implementation.
READ ALSO: NIN Application Guidelines and Requirements for Students
According to Adamu, "the use of the National Identity Number (NIN) for JAMB registration by candidates is now a government policy.
"JAMB is working closely with the National Identity Management Commission, to ensure the sustainability of this policy and eliminate multiple registrations," he said.
He added that candidates would have to use their National Identity Cards all the way to universities and other tertiary institutions and even beyond.
Adamu also revealed that the government has built, equipped, and standardized over 650 JAMB examination centres while planning to build additional 800 centres in 2021 and 1,000 in 2022 and 1,200 in 2023.
If you are yet to get your NIN, and intend to register for the 2021 UTME, you are advised to do so as soon as possible as we expect the 2021 UTME registration to commence any moment from now. 2021 UTME Candidates are equally advised to start preparing for their exams using the JAMB CBT softwares and JAMB CBT app