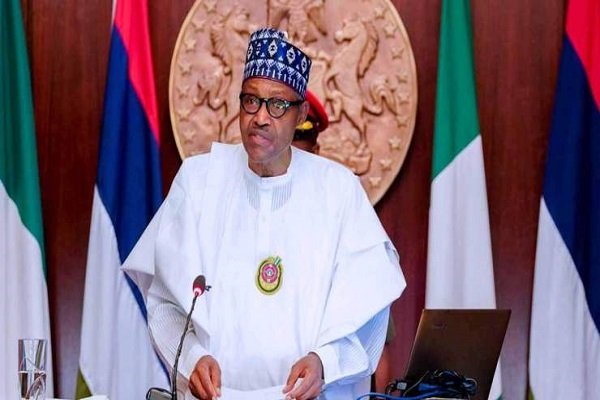 President Buhari Renews Commitment To Stop Banditry, President Muhammadu Buhari ordered an urgent response to the growing number of bandit attacks on communities in the state of Zamfara.
In a press release, Senior Special Assistant on Media and Publicity to the President, Malam Garba Shehu, on friday revealed that President Muhammad Buhari had instructed the National Security Adviser, Major-General Babagana Monguno (rtd), to ensure that there must be a clear path to stopping the resurgent banditry that has continued to cost lives and displace thousands of families from the community.
Recall that recently, the Speaker of the Zamfara State House of Assembly, Hon. Nasir Magarya, wrote a letter in which he appealed to President Buhari to intervene and stop the incessant killings by bandits in the State.
In this respect, a meeting is soon to take place that will deliberate on security and the issue of illegal mining which is fueling the crisis in Zamfara State.
In addition to the NSA, Major-General Bashir Magashi (rtd), Ogbeni Ra'uf Aregbesola and Architect Olamilekan Adegbite, the Ministers of Defense, Interior, Mines and Steel, respectively, will participate in the meeting.
READ ALSO: Buhari On Fuel Price
Also to attend the meeting are the Directors-General of the Department of State Services, DSS, and the National Intelligence Agency (NIA).
Far beyond problems of bandits and cattle rustlers, illegal miners who are mining resources they have no legal rights to exploit even to aggravated the scale of lawlessness.
Official figures indicate that this vital part of the economy is threatened by more than 20,000 such miners, working in a way that is extraordinarily damaging and destructive.
Chaos is the conclusion. These and related problems of corruption, government accountability and lawlessness are required to be discussed by this meeting.